Fennridge is the best Self Storage Facility in Suffolk
Fennridge Secure & Affordable Self Storage was set up by Andy and Helen Rankin in 2017. Offering affordable and convenient self storage to homes and businesses in and around Suffolk.
Secure
Your peace of mind is our priority.
We have on site CCTV, Security lighting, Container Lockbox, Security Fencing, Controlled access, On site Security guards.
Convenient
All our units are sited at ground level, in a clean and safe environment. With our automated controlled access system, you can visit 24/7.
Affordable
Even with our cutting edge security systems, we remain affordable. You can book as short period as 1 month if needed.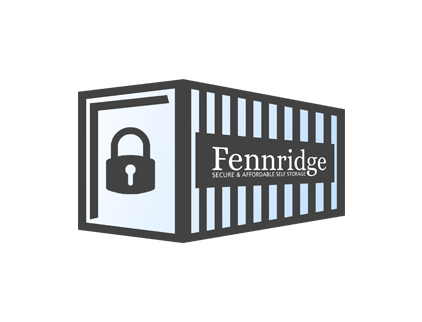 20ft Storage
Our standard 20ft x 8ft containers are available to hire for only £115/month inc VAT.
We offer discounted deals for longer term storage which can continue to be renewed. If you currently book 6 months and pay upfront you will only pay for 5 and a half months. 6 months storage for only £632.50 inc VAT.

If you book and pay upfront for a years storage then you will only pay for 11 months. Thats £1265 inc VAT for the year.
You cannot go wrong with Fennridge. I have personally used their containers on 2 occasions. Very secure, very accessible , and great service. Highly recommended!
Great value and really easy to use, nice and clean container.
Superb site, convenient and just what i needed to store a few office bits.
Excellent storage containers. Spotless clean and easy access. Affordable, easy terms and highly recommend.
Fennridge are always our first choice, excellent storage facility we use and trust for ourselves and our customers, Andy and his family will do anything they can to help, thank you Andy Rankin!
Many thanks for the good dry storage this past year.